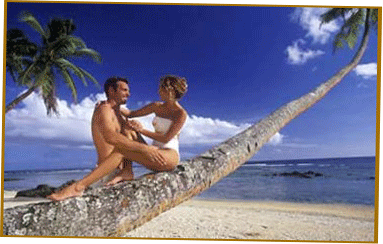 Day 1:

Arrive at Jomo Kenyatta International Airport, are met picked and transferred to Nairobi Safari club or Norfolk hotel. On arrival, are received with a complimentary welcome cocktail, bouquet of flowers, and checked in at honeymooners suite on all meals.

Day 2

Breakfast and leave for Maasai Mara to arrive in time for lunch at Kichwa Tembo or Batelur luxury camp. After some afternoon nap, take a game drive around the Mara reserve. Return late afternoon to camp for sundowners around the fire and dinner.

Overnight with all meals at Kichwa Tembo camp.

Day 3

You will be awakened before dawn and after a cup of tea or coffee you'll set out at sunrise on a balloon aloft safari. Romantically float over the Mara and enjoy the sunrise. The Mara is magical in the morning; the birds are singing, the morning air smells fresh and cool and the wildlife is just waking up to greet the day. Zebra's frolic and greet each other, a pair of jackals prance through the grass in search of mice or a rabbit, baboons chatter noisily and curious giraffe watch you as they nibble on their breakfast of acacia leaves. You may even come upon a lion family feeding together on last nights kill.

Return to camp for a sumptuous buffet champagne breakfast. After, leave for Nairobi arriving in time for lunch at the famous carnivore restaurant.

Later, transfer to Ngong House or The Stanley for dinner and overnight.

Day 3

Breakfast and transfer to the airport for flight to Mombasa city in time for an early lunch at a Mombasa restaurant. After, transfer to Whitesands Hotel and spend the rest of the afternoon exploring the beach in time for dinner and evening cruise at the Tamarind. Unforgotten old Arabic dhows cruise and a romantic candle dinner under the star filled sky, really magical mix ancient with the modern.

A welcome cocktail drink "Dawa" (medicine) will be reminiscent of the first date you had together. Dinner with dance in the cruise and overnight at the Whitesands hotel.

Day 4

Breakfast and leave for the richest Marine Park at the Kenyan Coast. Depart early morning for the fishing village of Shimoni, close to the Tanzanian border. The scenic route takes you through lush coconut and cashew nuts plantations and the colorful villages of the Digo people.

At Shimoni jetty, board an authentic motorized Lamu dhow, which cruise and sail through an enchanting seascape of Islands to the underwater splendors of the Kisite Marine Park. Here snorkellers will marvel at the incredible variety of marine life in the shallow and warm waters around Kisite Island; the venue for numerous birds.

We escort Scuba divers to explore a number of excellent dive sites, also teeming with an astounding variety of Marine life, which inhabit the magnificent coral reefs in and around the park. A sumptuous Swahili style seafood lunch is served at Wasini Island Restaurant. Thereafter visit the traditional Muslim village before returning to your hotel late afternoon.

Dinner and overnight at Wasini bandas.

Day 5

Breakfast and leave for Mombasa city in time for lunch at a city restaurant. Check in at Whitesands Hotel and spend the rest of the afternoon at leisure before proceeding for a show. Enjoy the evening with a spectacular presentation, which portrays the history of the East African Coast and Fort Jesus. After the show, enjoy dinner served in the Fort.

Pickup is from your hotel approx. 1700hrs and drive to Jahazi marine jetty to board the Dhow. Take a romantic sundowner Cruise along the shores of the Island of Mombasa to an enchanting evening not to be missed. As darkness sets in, you will dock at a private jetty and proceed to Fort Jesus. "Arab and Portuguese" men, bearing Fire torches, guard the entrance of the fort, constructed by the Portuguese in the 16th century.

View a spectacular 30minutes Sound and Light presentation of the turbulent History of the East African Coast. The historic mood is kept alive as you dine under the stars and candlelight, enjoying a sumptuous feast of 5 course dinner served by waiters in Portuguese attire, with the fortress walls lit up to provide a magical backdrop to a magnificent feast.

Following this feast you can return to your hotel at Whitesands.

Day 6/7 HEMINGWAYS RESORT (Your ultimate resort for a Kenyan honeymoon)

Breakfast and proceed to Mombasa. Head toward Malindi for Watamu airstrip and connect a flight to Hemingway's resort in time for lunch. HEMINGWAYS RESORT(Your ultimate resort for a Kenyan honeymoon)

The rooms have been individually furnished to the highest standard using hand made pieces designed by Armando Tanzini and Charles Tyle, with original paintings by Lisa Dickinson. In a slight departure from the norm at Hemingways, the flooring of the living and bedroom area is to be finished in a dark hardwood, rather than a ceramic tile, thus giving the rooms even more individuality. Both suites will have satellite television. As with the refurbishment of all our bathrooms, tiles, marbles and fixtures have all been imported and finished to the highest standards with corner baths, Bidets and an extra large shower.

For those wishing to entertain in their room, a kitchenette / service area has been incorporated, along with a guest cloakroom and shower. A further facility is the optional use of a superior room adjacent with inter-connecting doors to accommodate children or family.

Dinner and overnight at Hemingway's resort.

Day 7

Spend your day relaxing, beach-combing the miles of pristine beaches, windsurfing, snorkeling, creek fishing or take a boat trip to explore the beaches.

Dinner and overnight at Hemingway's resort.

Day 8: Zanzibar

Breakfast and leave for Mombasa airport with your connection flight at Watamu arriving Mombasa airport early morning. Connect a flight to Zanzibar Island in time for lunch at Mapenzi Beach club. On the east coast of Zanzibar the Mapenzi Beach Club faces a white beach of soft sand, elegant palm trees and a warm turquoise sea.

The beach club is set in beautiful gardens and all rooms and public areas are built in traditional architectural style. The 60 spacious, comfortable rooms are all on the ground floor and each is furnished in the East African style with private bathroom, veranda and other amenities. The resort offers a comfortable lounge and bar area, a swimming pool to bathe in with a small jacuzzi, two boutiques, a discotheque, a travel and entertainment office and a diving centre.

Mapenzi Beach offers a wide range of activities from tennis, mountain biking, table tennis, beach volleyball, archery, snorkeling, to deep-sea fishing, canoeing, wind surfing, and diving. The main dining room is situated on an elevated platform and you have wonderful views of the ocean while enjoying fantastic food. As Mapenzi Beach Club is located further away from other hotels, you can enjoy your leisure with more privacy.

Dinner and overnight at Mapenzi Beach club or Tembo hotel.

Day 9: Ras Nugwi

Tour Zanzibar Early this morning before driving to Ras Nungwi on the northern most tip of Zanzibar. Ras Nungwi is widely considered as the most beautiful beach on the island and the hotel (also called Ras Nungwi) is situated very near from the sparkling ocean.

Guests' chalets are designed in a simple Swahili style with balconies from which to enjoy the sea views. Your days at Nungwi can be spent diving or snorkeling or simply absorbing the magic of the location.

Dinner and overnight at Ras Nugwi hotel.

Day 10

Breakfast and leave for Mombasa or Nairobi in time for lunch in a Mombasa city restaurant. After, leave for Mombasa airport in time for your flight home.
Get A Quote
---