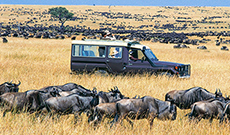 Republic of Kenya, is a country in East Africa. Lying along the Indian Ocean to its southeast and at the equator, it is bordered by Somalia to the northeast, Ethiopia to the north, Sudan to the northwest, Uganda to the west and Tanzania to the south.
---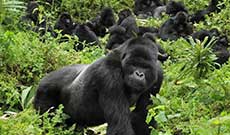 Uganda is one of the most beautiful countries in Africa with fantastic natural scenery, half of the world's remaining mountain gorilla population and some of the friendliest people in Africa.
---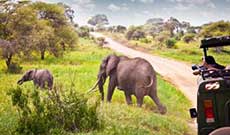 Most of the known history of Tanganyika before 1964 concerns the coastal area, although the interior has a number of important prehistoric sites, including the Olduvai Gorge.Trading contacts between Arabia and the East African coast existed by the 1st century AD, and there are indications of connections with India.
---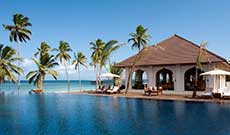 Special safaris to Zanzibar early this morning before driving to Baobab Bungalows or Tembo hotel. Your days in Zanzibar can be spent shopping or snorkeling or simply absorbing the magic of the location.