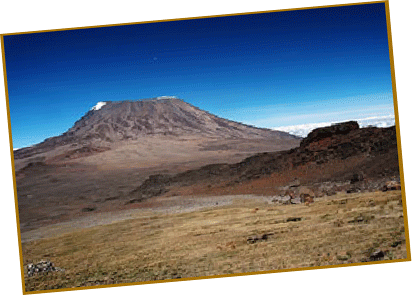 Certain names stand out on the global travel map.Serengeti, Kilimanjaro and Zanzibar are undoubtedly among these, and in fact are probably the travel destinations of Africa that tend most to define the continent.

These also happen to be the major tourist attractions of Tanzania, a country that enjoys an array of superb natural gifts, and is one of the most sought after and recommended of all the wildlife, coastal and safari destinations in Africa.

Tanzania is part, albeit at times reluctantly, of the African family of nations that make up the vast East - Central African bloc. Swahili is the lingua franca that binds it to its neighbors of Kenya and Uganda, with which it also shares the main features of the Rift Valley highlands and lakes complex.

The three nations also enjoy a shared ecological heritage that is showcased by the absolute cream of Africa's parks, preserves and conservancies, and arguably the best of these lie in Tanzania.

Yet another part of Tanzania's appeal is the long Indian Ocean coastline that is steeped in the Arabic/Swahili influence that Tanzania again shares with its northern neighbor. This heritage, still tinged with ancient traces of Portuguese colonial architecture, was born out of equally ancient trade routes established between the East African coast and Arabia, India and the Far East. The principal commercial port of Tanzania is Dar es Salaam, or House of Peace, which is the site of an ancient Arabic trading site, and is now the commercial capital of Tanzania. Offshore lies the island of Zanzibar, the traditional seat of the Sultans of Oman, and further north the smaller and similarly exotic island of Pemba.
---